Residential Mortgage Advice
If you have a question about getting a mortgage or need help to refinance your
home why not ask our expert? Send your questions to kate.saines@metropolis.co.uk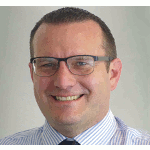 Residential Mortgage Advice from Mortgages for Business

Gavin Richardson, our Head of Residential mortgages, answers
questions from home-owners and buyers.

CLICK HERE for the latest Residential mortgage advice.
About Gavin Richardson, CeMAP, Cert CII
Gavin heads up the residential desk, responsible for all regulated mortgage activity within the business including brokering, compliance, training and recruitment. It is Gavin's duty to ensure targets are met within the residential team, so she is constantly looking for sales opportunities and works closely with marketing to ensure nothing is missed.
Gavin also manages his own client base. His transactions tend to be for home-buyers and home-movers, however he also has an extensive knowledge of the buy to let market, so also helps landlords on a daily basis.

About Mortgages for Business
Mortgages for Business is an independent UK mortgage broker with whole of market access, specialising in buy to let, complex residential and commercial mortgages. It also brokers short term and property development finance.
Sourcing finance for thousands of UK property buyers, investors and professional landlords, Mortgages for Business has access to market leading mortgage rates and products. It is a founding member of the National Association of Commercial Finance Brokers and is regulated by the Financial Conduct Authority (No. 313537). Mortgages for Business is currently the only UK broker to have been awarded NACFB Fellowship Status for excellence in business practices and customer service.
To view previous residential Q&A's please CLICK HERE