Ask the experts – Buy to Let Mortgage Advice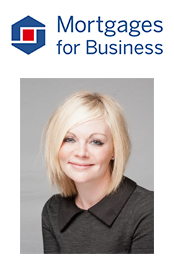 Our property investment expert is Jeni Browne, head of sales at
Mortgages for Business

www.mortgagesforbusiness.co.uk 
Tel: 0345 345 6788 
Question
I bought a shared ownership flat five years ago with my girlfriend and we own 25% of it. We have been saving up to move to a bigger place but are now toying with the idea of buying a flat as an investment and letting it out instead. We have saved enough to put down a 25% deposit on a studio flat but wondered if we are eligible for a buy-to-let mortgage as we only own a quarter of our current home.
Answer
Yes you should be eligible for a buyto- let mortgage because you can prove that you already own and live in
your home. It doesn't matter that you only own 25% of it. The point for lenders is that you have no intention of moving into the property that is intended as a buy-to-let. This has become an issue in recent years as borrowers who have been denied a residential mortgage try to get around the rules by going down the buy-to-let route.
Question
If I plan to purchase a property at auction can I get a buy-to-let mortgage?

Answer
Technically yes, but it can prove tricky. When purchasing property at auction, the transaction must be completed within 28 days. This is usually insufficient time to complete a buy-to-let mortgage application because lenders have longer turnaround times. Also, it is worth bearing in mind that the property must be immediately habitable to qualify for a buy-to-let mortgage, so it's risky to buy something that has not been valued or inspected before bidding.
Many landlords use short-term finance, such as a bridging loan, when purchasing at auction because although more expensive, this type of finance can be accessed quickly and used on properties requiring refurbishment. They then refinance onto a buy-to-let mortgage further down the line. If you take this route, it's worth remembering that only a few lenders allow refinancing within six months of purchase, so make sure you
do your sums. Talk to a specialist broker before the auction takes place to work out which is the best route for you.
Question
Are there any situations where it makes more sense to take out a capital and interest mortgage instead of an interest-only mortgage for a buy-to-let property?

Answer
It depends on your reasons for investing in property. If you are investing as an alternative pension strategy then owning the property outright at the end of the mortgage term is a good idea because of the income it can generate. There may also be some tax advantages but you would need to talk to a qualified accountant to establish if this were the case for your situation.
Question
We are looking to buy our first buy-to let property. We have found one for sale which is already tenanted. The estate agent says they would like to stay on and they always pay their rent on time. Should we buy it and keep the tenants, get new tenants, or find another untenanted house and start afresh? Which course of action would banks be most likely to lend on?

Answer
While it would be good for you to have a tenant in the property from day one, buy-to-let lenders do not have a preference on this per se. When their surveyor assesses the property, part of their job is to determine whether it would have a strong demand for letting and as such, would expect the property to rent quickly once you take ownership, hence having a tenant already in the property is not essential. If you do decide to purchase a property with a tenant already in situ, I would look into where you would stand with the letting agent (if there is one) in terms of fees they may charge you etc.

Question
I live in London but I am about to move to the Midlands for work. Ideally, I would like to keep the flat in London and rent it out then buy a house in the area I am moving to. I have a mortgage on the London flat with five years left to pay. Can I keep this mortgage and get a second mortgage on the new house or do I need to consider buy-to-let. Can you clarify the situation please?

Answer
If you want to let your flat, you must get "consent to let" permission from your lender – you will be breaking the terms of your mortgage if you don't, which could be viewed as fraud. If the lender does not grant permission, you will probably need to refinance onto a buy-to-let mortgage. As long as you meet all the usual borrowing criteria you should be able to get another residential mortgage for your new home; however, I recommend that you talk to a mortgage broker about your plans because you may find that your existing mortgage is portable.