Ask the experts – Buy to Let Mortgage Advice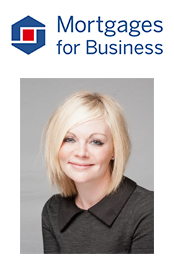 Our property investment expert is Jeni Browne, head of sales at
Mortgages for Business

www.mortgagesforbusiness.co.uk 
Tel: 0345 345 6788 
Question
How many buy-to-let mortgages can I take out with one lender? I have one property at the moment and I am considering another. Should I ask my current buy-to-let lender or is it better to spread it out and get another one?
Answer
All lenders set different limits on the number of mortgages you can have with them – it depends upon their appetite for risk. Many of the mainstream buy to let lenders set a limit of around three to five mortgaged properties (or maximum borrowing amount with them, i.e. £1m). Some lenders even set limits on the number of buy to let mortgages you can have with other lenders! To make matters more complicated, next year, new regulation will mean that lenders will have a duty to look more closely at whether a landlord who already has three mortgages can afford to take on another one. My advice therefore, would be for you to talk to an experienced buy to let broker about how best to proceed as your existing lender may not be the most suitable option for you.
Question
I am currently going through the courts to get my tenants evicted for non-payment of rent. They owe six months' rent and now I have gone into arrears with my lender as I can't afford to cover it. When they have gone I intend to sell the house as it is in a good area and house prices have gone up so I will make a profit. I want to buy a house in a less affluent but up-and-coming area in the hope that house prices will go up there eventually. I am concerned that because I have been in arrears I might not be able to get another mortgage.

Answer
Have you got a clean credit profile? If you are unable to pay the mortgage during non-tenanted periods (or when a tenant fails to pay the rent), are you really in a suitable position to take on the responsibility of being a landlord with a mortgage? Going forwards, these are the types of question that lenders will be reviewing even more vigorously than before. Consequently, you may well find it very difficult to get another buy to let mortgage straightaway. If you are able to make good on the outstanding debt, some lenders may reconsider you after a certain amount of time has passed (often 1-2 years) but this cannot be guaranteed. Your best bet would be to use an experienced buy to let broker who can negotiate with lenders on your behalf. In the meantime, I suggest you maintain a close dialogue with your existing lender to help you through your current difficulty.
Question
I keep reading in the press that the number of tenants looking for properties to rent is increasing. Is now a good time to invest in buy-to-let?

Answer
Only you can decide if now is a good time for you to invest in buy to let. The decision will not simply hang on tenant demand (although it is very healthy at the moment). Becoming a landlord is a major commitment and an enormous responsibility. Make sure you research the market thoroughly first. It's very important to take professional advice particularly on tax, accounting and finance. You should also talk to landlords, letting agents and tenants. The internet is a good place to start your research – our website is full of useful information. Feel free to get in touch, I'd be happy to point you in the right direction.
Question
My husband and I are both in our sixties and we are looking to invest some of our pension pot in a buy-to-let. Are there any lenders willing to take us on, or are we too old?

Answer
No you are not too old, in fact, buy to let mortgage options for older borrowers are increasing. Some lenders now accept personal applicants up to 80 years of age at the end of the mortgage term. One will even go to 104 as long as you are less than 70 when you apply. However, if you use a limited company as the borrowing vehicle, you will find that age limits don't apply with a few lenders. Your best bet is to talk to an experienced buy to let broker who can look at your requirements and work out which lender will be most suitable for your circumstances.

Question
My wife and I are thinking of investing in a buy-to-let but it is already being let out. Is it advisable to take it on with existing tenants, and if they prove to be problematic, what rights do we have?

Answer
Taking on the existing tenants will not necessarily be problematic assuming that the tenants occupy the property on a standard Assured Shorthold Tenancy agreement. You simply have to treat them as though they are potential, new tenants and ensure you carry out formal credit checks and obtain the necessary references. The vendor will have to inform the tenants of his intention to sell and serve them notice to quit. The tenants can then sign a new AST with you. Termination of the old AST and commencement of the new AST should happen simultaneously with the completion of the sale. If the tenants are not on an AST, you may not be able to find a lender willing to give you a buy to let mortgage.