Ask the experts – Buy to Let Mortgage Advice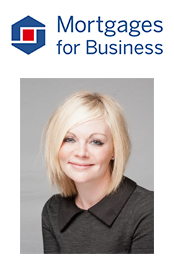 Our property investment expert is Jeni Browne, head of buy-to-let
and residential lending at Mortgages for Business

www.mortgagesforbusiness.co.uk 
Tel: 0345 345 6788
Question
My husband and I are both pensioners living in a house that is worth about £400,000 which we have bought outright. We were thinking about releasing equity from our current home and using it to fund a mortgage on a second property that we would then rent out. Would we be able to do this? And will being retired make it more difficult for us to get a buy-to-let mortgage? We are both 65 and my husband still has a regular income from his part-time job as a university lecturer.
Answer
You could get a residential mortgage on your home to raise the deposit for the buy-to-let property. Lenders will assess how much you can borrow based on your income (from pensions and other sources) and outgoings. Some lenders may even take into account your husband's part-time salary. Most residential mortgage lenders will lend to you up until you are 75, so you should be able to achieve a nine-year term now, although you will be pleased to hear that lenders are finally reviewing their policies on this to make borrowing into retirement easier. Then you could get a buy-to-let mortgage on the new property.
How much you can borrow will depend on the size of the deposit, the potential rental income and affordability. Maximum age limits are less restrictive in the buy-to-let space. There is one lender which doesn't have an upper age limit (as long as you are less than 70 when you take out the mortgage), so you could get a mortgage term of 35 years. Your best bet is to talk through the options for both mortgages with an independent, whole of market broker to ensure you find the right products for your circumstances. We'd be happy to help if you don't already have an intermediary in mind.
Question
I have had recently had some medical problems which meant I had to go to hospital for six months. As a result, my credit card rating is not as good as it would be because I had some trouble with debt and mortgage arrears. I have managed to clear all of my debts and also save a little too. I'm thinking of getting a buy-to-let mortgage but I've heard that deposits can be quite high. Fortunately a family member has said they will help me out, so I should be able to afford it. Will my credit history be a problem?
Answer
Generally speaking, as long as your credit profile has been well maintained for two years, you should be fine. However, all buy-to-let lenders use their own, differing criteria when making lending decisions. We tend to ask to see a copy of clients' credit reports so that we can match the profile to the right lender.
If you find that you don't qualify for a long term buy-to-let mortgage, there are some medium term (3-10 years) options available for borrowers with light to medium amounts of adverse credit. As you would expect, the rates on these products are more expensive, around 8% plus per annum so it can be harder making the figures stack up. However, these products can help you to improve your credit profile if you service the debt properly and are known in the industry as credit repair products. Again, do get in touch if you would like to talk through the options.
Question
What is the longest term mortgage I can get for a buy-to-let? I am hoping to get something around the 40-year mark as it is an investment for my son.
Answer
The longest buy-to-let mortgage term I have come across is currently 35 years. However, most savvy borrowers tend to save money by remortgaging each time the initial term (usually two, three or five years) expires. Simply reverting to the lender's standard variable rate (SVR) without ascertaining if this is the most cost effective option is not recommended. A broker will be able to help you work out the figures in this regard.
Question
I am planning to head off overseas for six months to a year after recently divorcing. I would like to let out my house on a short-term basis whilst I am gone. The mortgage contract is coming up for renewal soon and I would like to fix it for at least three years – so I don't want to get a short-term buy-to-let mortgage if possible. Am I able to get a residential mortgage if I'm planning to move back?
Answer
Firstly you should talk through your plans with your existing mortgage lender to see what they can offer you – this is most likely to be your best option. You will need to ask for Consent to Let. Your lender might grant you this on either your current mortgage or a new one.
Failing that, if you go down the residential remortgage route with another lender, you will probably have to wait a minimum of six months before they will grant you Consent to Let. If you go to a new lender and tell them up front that you want Consent to Let you will not get it and you will be steered towards a buy-to-let mortgage.