Ask the experts – Buy to Let Mortgage Advice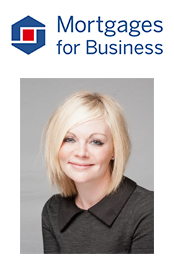 Our property investment expert is Jeni Browne, head of sales at
Mortgages for Business

www.mortgagesforbusiness.co.uk 
Tel: 0345 345 6788 
Question
I'm interested in purchasing a buy-to-let property with a tenant already living there. As I am a self-employed builder should I include the potential rental income in my mortgage application to make me a more favourable candidate? Also, do the conditions of the mortgage change depending on the rental agreement in place?
Answer
When lenders assess a borrower's ability to service a buy to let mortgage, they ask to see tax returns for previous years to help them establish what you are likely to earn in the future. This means that as the rental income has not yet been earned, you cannot include it. With regard to rental agreements, lenders prefer tenants to be on Assured Shorthold Tenancy Agreements. If the property is occupied on a regulated tenancy agreement, it will be much harder to secure a mortgage because these tenants have greater rights, which means that they are harder to evict should the lender need to repossess the property.
Question
I don't own a property yet but I'm interested in purchasing a buy-to-let in a sought after area and getting tenants in. I would continue to rent where I currently live as it would make more financial sense for me. Is it possible for a first-time buyer to get a buy-to-let mortgage?

Answer
Yes, it is possible for a first-time buyer to get a buy to let mortgage but your options will be limited as not many lenders operate in this area. Those that do will underwrite the application based on your ability to pay the mortgage in the same way as if you were applying for a home-buyer mortgage.
Question
I've bought a new house and I want to move, but I am struggling to sell. Should I take out a let-to-buy mortgage?

Answer
As you would expect, there are lots of things to consider, aside from the enormous responsibility of becoming a landlord. Is the house in an area popular with renters? Will the achievable rent be sufficient to meet the lender's income cover ratio? Will you make a profit? Should you borrow personally or via a limited company? Do you have a good credit record? The list goes on. Ultimately only you can decide. I suggest you do lots of research. Talk to landlords and letting agents about what to expect. And talk to an experienced buy to let mortgage broker to see if your circumstances will meet general buy to let lending criteria.
Question
I'm interested in buying a property that is currently a business premises with a first floor used for storage space. If I purchase it I would like to turn the upper space into a flat to rent and hire out the ground floor to a business. Is it possible to get a buy-to-let mortgage that would cover residential and commercial property?

Answer
No! Buy to let mortgages are only available on habitable residential property. For this type of property, (known as mixed use or semi-commercial) you would be looking at a commercial investment mortgage. Depending on the condition of the first floor, you may require bridging or refurbishment finance first to bring the building into a suitable state for letting. Mixed-use properties tend to generate higher yields than standard buy to let property and are becoming increasingly popular with residential landlords looking to broaden the mix within their portfolios.

Question
I have a buy-to-let property and I want to invest in another one but I don't have a big enough deposit. Can I remortgage my existing buy-to-let property to use towards the deposit?

Answer
Yes you can as long as there is sufficient equity in the property. Experienced investors often use this route to build their portfolios. Bear in mind that it might be cheaper to raise capital against your home, as residential mortgage rates are cheaper than buy to let rates. Talk through the options with a broker to determine the best route for you.

Question
Is it possible to get a buy-to-let mortgage for a property I have seen coming up in auction?

Answer
Yes but it can be tricky because of the timescales involved. When you purchase a property at auction you usually have just 28 days to complete. Getting a buy to let mortgage normally takes longer so if you wish to go down this route, do ask a broker for help. Depending on your circumstances, you might be better off buying the property with a bridging loan, then refinancing at a later stage. This route is more expensive and some lenders will not allow you to remortgage during the first six months of owning the property, so it is very important to work out the costs first.