Have you bought a new home in the past year? Perhaps you are searching for a property. If so, you could win £500 by completing a quick survey about the house-buying process.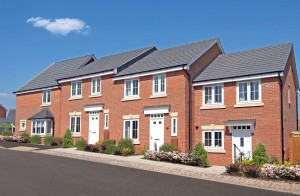 Follow the link and tell us what you think about the different aspects of buying a home – from finding a mortgage to choosing a location to deciding whether to opt for a new build.
When you complete the survey we will put your name into a draw to win £500. It should take less than ten minutes and if you also agree to take part in a telephone interview you could be in with the chance of winning a second £500 prize too.
The interview will cover more detailed questions about your search for a house and the finance used to buy it. However, if you don't want to take part you can complete the online survey only.
To be in with a chance of winning and to have your opportunity to tell us what you really think about mortgages, new homes, house buying and house builders go to the online survey now.
All replies will be anonymous and they will be used to help shape the housing market of the future. We are working with house builders on this survey so your opinions will be heard by the people who really matter when it comes to new-build homes.
Your contact details will not be given to any of the house builders – or anyone else – and you will not receive sales calls or emails as a result.