A growing demand for mortgages for older borrowers has prompted a specialist bank to launch a new range of later-life products.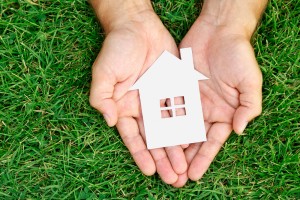 Aldermore has revealed today it is introducing loans for borrowers aged between 55 and 85 who want to access the equity in their home without having to sell.
Its range, which includes two, three, five and ten-year fixed-rate mortgages as well as a variable option, which comes with no early repayment changes, has been created after research identified many retirees were looking to release cash in order to travel or carry out home improvements.
Indeed, Aldermore said its new products would also help those who wanted to help their children onto the housing ladder or to support them in planning for later life needs.
Charles McDowell, Aldermore's commercial director of mortgages, said: "The house buying journey has changed markedly over the years. First-time buyers are more likely to be in their 30s or 40s, second stepping is delayed and retirement is later.
"It is our responsibility as a specialist lender to ensure we evolve our offering to address this change and we have worked hard to build a proposition that we are confident will meet this need."
Aldemore said it was keen to support customers who would traditionally be excluded from mainstream lending.
And it revealed the products themselves benefitted from having no limit on overpayments. There is no early repayment charge (ERC) on the variable product and the ten-year fixed rate has no ERC after five years.
McDowell added: "We also believe that a change is needed in the way we consider later life lending. The people this product is aimed at do not make up one homogenous group and shouldn't be treated as such.
"Our simple-to-use bespoke Later Life Lending calculator allows us to access each application on its own merits.
"Recent research we conducted reveals that 52% of those who would take out a product of this type would use it to travel in retirement whilst 51% would use it to do house renovations.
"In short, no matter what our customers want to achieve in later life, remortgaging is an easy way to unlock this capital and fund their plans."