A mortgage alarm clock which reminds borrowers to switch deals when their loan's term is ending could save the average homeowner £371 a year.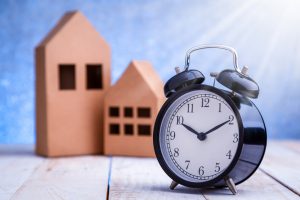 The alert system is being launched by mortgage broker, Dynamo, in a bid to eradicate the so-called Procrastination Penalty suffered by 33% of borrowers who left their renewal too late.
According to research by Countrywide for Dynamo, in 2017 it took a third of UK mortgage holders on average 42 days to remortgage following the end of their deal.
During this time they would default to their lender's standard variable rate (SVR), which charges a higher rate of interest, amounting to an average penalty of £371.
This would be the equivalent to £61.83 weekly, but also across the UK meant these borrowers were paying a total of £53.3 million.
Andrew Hagger, founder and director of Moneycomms.com, was commissioned to analyse the research. He said: "With SVR rates pushing 6% in extreme cases some people could be paying triple the interest rate they would on a fixed rate.
He added: "With further interest rate hikes a real possibility, bagging a new mortgage rate sooner rather than later is even more important."
Dynamo recommends people start to search for a new mortgage four months before their current deal expires.
Customers who sign up to the Mortgage Alarm Clock will receive an alert three to six months before their mortgage product is due to come to an end.
Dynamo said it will, after the initial alarm, keep in touch with borrowers to help them ensure they don't leave it too late to find the new deal.
Hagger added: "Educating customers that they should start shopping around for a replacement mortgage three or four months ahead of expiry doesn't seem to be working so the introduction of a 'Mortgage Alarm' alert system will reduce some of this wasted spend on inflated charges.
"One of the benefits of using the services of an online mortgage broker is that it gives borrowers the flexibility to organise switching to a new fixed-rate deal at time that suits them – not just when the broker's high street office is open."