There has been a small increase in lending to first-time buyers which is being welcomed as 'encouraging' news by mortgage experts.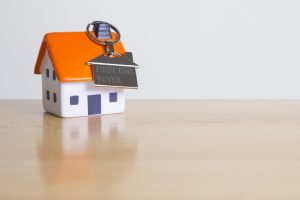 Latest figures from UK Finance, the financial services trade body, revealed £5.1 billion had been lent to first-time buyers in March which was a 2% rise on the same month of the previous year.
Although, there was a slight reduction in the number of mortgage completions by first timers – down 1.9% on March 2017 – the rest of the sector also saw numbers take a tumble.
Indeed, the amount of home movers completing on mortgages was down by 7.8% year on year and there were also 12% fewer remortgages.
Mark Harris, chief executive of mortgage broker SPF Private Client said: "First-time buyer numbers continue to edge up, which is encouraging, although it is a modest increase.
"With lenders continuing to offer great rates at high loan-to-values (LTV), we would hope to see a continued increase in first-time buyers jumping on the property ladder, which suggests affordability may still be an issue for many."
Meanwhile Mike Scott, chief property analyst at Yopa estate agent, said the figures suggested first-time buyers were keeping the housing market going. This was because the fall in completions for first-time buyers was less dramatic than the decrease in other areas of lending.
And he thought the first-time buyer market may have been helped by mortgage lenders relaxing their criteria a little.
Scott added: "Nevertheless, mortgages have become slightly more affordable, with reductions in the percentage of income needed for mortgage repayments for both first-time buyers and home movers.
"First-time buyers have doubtless also been helped by a very sharp fall in the number of buy-to-let (BTL) mortgages, down nearly 20% compared with March 2017 following recent changes in the taxation of BTL properties."