Costs might be rising in the buy-to-let market but healthy returns are available for 'committed' investors willing to tackle business and tax planning.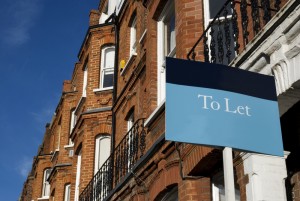 That is according to specialist mortgage lender, Kent Reliance, part of OneSavings Bank plc, which has carried out analysis of the estimated profits which could be gained by the typical landlord over the next 25 years.
It has crunched the numbers based on the finances of a typical basic rate tax-paying landlord placing a 30% deposit of £73,908 on a property. It revealed landlords could make an estimated net profit of £265,500 per property through rental income and capital gains.
In today's money, said Kent Reliance, taking account of inflation over the period it could amount to £162,000 or £6,500 per property per year.
As part of its analysis Kent Reliance also looked into rental income over this period, which it said could earn landlords £369,500 and capital gains, which would total £269,000.
Costs of investing over this period of time would mount up, the research confirmed. Capital gains tax (CGT), income tax and stamp duty was £99,600 per property, a figure which would increase for higher rate tax payers.
Meanwhile mortgage finance costs emerged as the largest burden for landlords, totalling £157,000 according to Kent Reliance's study. Maintenance and running costs could create outgoings of a further £72,000 for landlords.
John Eastgate, sales and marketing director at OneSavings Bank, said: "The buy-to-let market is undergoing a sea of change.
"Regulatory and taxation changes have altered the market dynamic, reducing its attractiveness to amateur landlords, and increasing the tax bills of higher-rate investors. In spite of rising costs, there are still healthy returns to be found in property for committed investors.
"However the days of speculation are gone. It's a long-term business endeavour, requiring commitment and expertise.
"Investors must be prepared to undertake business and tax planning, understand the risks as well as the rewards and, most importantly, the responsibilities they have to their tenants."