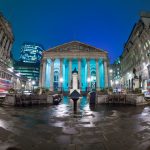 The Bank of England has cut interest rates from 0.50% to 0.25% – the lowest on record.
It is the first interest rate cut since 2009, when the financial crisis was at its peak.
Mark Carney, the governor of the Bank of England, said the UK economic outlook had "changed markedly" since the decision to leave the EU.
The Bank announced a range of measures worth up to £170 billion to stimulate the economy, including the purchase of £10 billion of corporate bonds and government bonds of £60 billion.
It also slashed its UK growth forecast for 2017 from 2.3% to 0.5%.

Carney said that there was the potential to cut the interest rate even further.
"If the incoming data proves broadly consistent with the August inflation report forecast, a majority of MPC members would anticipate a further cut in Bank Rate to its effective lower bound at one of the MPC's forthcoming meetings," he said.
The nine members of Bank's Monetary Policy Committee voted unanimously to cut rates, but three voted against new bond purchases.

Last month, the Bank decided to keep interest rates on hold despite experts predicting a cut.
Carney has warned that leaving the EU could have "material" consequences for UK growth and lead to a "technical recession".
Most economists agree that reducing interest rates will help boost demand following the vote to leave the EU.
According to data from Markit, the UK economy is shrinking at its fastest rate since the financial crisis. Output and new orders have fallen for manufacturing, while the service sector has also been hit hard.
Carney has previously said that the Bank would "take whatever action is needed to support growth" subject to the inflation target of 2% being met.
Will lenders cut rates?
According to data from the Council of Mortgage Lenders, the cut in interest rates could save someone £26 a month with a 25-year mortgage on a home worth £200,000.
However, the cut in the Bank Rate will not necessarily translate into lower mortgage rates for all borrowers.
A cut in rates could potentially hit bank profits to the tune of £1.3 billion, so they would be reluctant to pass on the benefits of a fall to customers.
The extent to which borrowers see an interest rate change will largely depend on the type of mortgage they have and whether it is tied to the base rate.
Fixed mortgages account for around half of the UK's borrowers, while the other half are on variable rates.
Some variable rates track the base rate, while others do not. For those that do not, any changes will be up to the individual lender as the Bank Rate is one of a number of factors taken into consideration when determining the mortgage lending rate.
There are around 1.5 million borrowers with tracker mortgages, which automatically follow changes in the base rate. They are likely to be the biggest winners as they will see their monthly payments drop as lenders are obliged to pass on savings to customers.
Those already on a fixed interest rate will not see any change, but borrowers looking to take out a fixed mortgage could benefit from even cheaper deals as competition between lenders heats up.
Rachel Springall, finance expert at Moneyfacts.co.uk, said: "Borrowers hoping to take out a base rate tracker deal should be wary as the average two-year tracker rate has risen over the last months from 2.01% to 2.13%, so they might find themselves better off by locking into a low rate fixed deal instead.
"A base rate cut should give lenders the signal to reduce the cost of their mortgage range and with many banks and building societies keen to lend, we are likely to see further cuts to fixed rate mortgages in particular."
David Hollingworth, associate director at London & Country Mortgages, said: "Those on a standard variable rate mortgage will have to wait and see if their lender follows the cut in base rate. Some lenders may apply the full drop but there's a very good chance that some will only pass on a fraction of the reduction or nothing at all.
"People already on a fix will see no change in their payments but on the upside they will have probably already secured a competitive rate so that they know where they stand.
"Borrowers considering a new deal may hope that mortgage rates will keep falling, although fixed rates are already at record lows across the board. We may see more lenders improve rates to remain competitive but the absolute lowest rates may have already priced the base rate cut in."
Santander, Virgin, Co-op, Skipton, Coventry Building Society and Barclays have all confirmed they will pass on the base rate cut to customers.