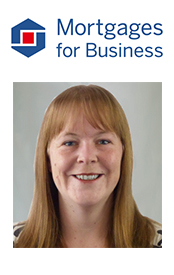 Beckie Pepperrell, Residential mortgage expert at
Mortgages for Business

www.mortgagesforbusiness.co.uk 
Tel: 0345 345 6788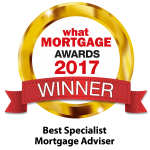 Question
I live in London and my monthly outgoings mean that it is very hard to save up enough of a deposit to buy a property on my own. I'm thinking of getting together with three friends. Do lenders offer mortgages that cover this sort of thing?
Answer
Yes – there are several lenders that allow up to four people on a mortgage. Some will only allow the two largest incomes to be used for affordability purposes in terms of calculating how much they will lend, but some will take all four incomes into account. This way of borrowing is becoming increasingly popular and can be a good way to get on the housing ladder
Bear in mind that in time, your circumstances are likely to change and you might want to buy out or sell to the other parties so make sure you are all agreed on this. You may even want to take legal advice and get a contract drawn up. Also, you will probably want to register ownership of the property as 'tenants in common' which means each of you can own different shares in the property, and you can pass on your share in your will if you die, rather than have it automatically go the other owners. Again, get in touch if you want to look at specific options.
Question
I recently divorced from my husband. We both have our names on the mortgage and he pays maintenance each month. However, if he dies who will be responsible for the mortgage? Will it be me or is the estate responsible?
Answer
If you are joint borrowers then you are probably both jointly and severally liable, so the lender would still expect you to pay the mortgage if he dies. I'm not a solicitor, so do take legal advice to confirm the position and check with your ex too. You might find that you need to make contingency plans, such as taking out mortgage protection insurance. Don't bury your head in the sand, it's important to get this sorted as soon as possible.
Question
I am in the process of taking a mortgage for the first time. What are the hidden costs of taking out a mortgage?
Answer
When taking out a mortgage, there are a variety of costs but they are not "hidden" – lenders and brokers have a responsibility to tell you about all the fees and costs you are likely to incur when taking out a mortgage. This information will be included in a mortgage illustration document (sometimes called a European Standard Information Sheet – ESIS or a Key Facts Illustration – KFI) which is usually issued when you choose or are recommended a particular mortgage product.
Depending on the mortgage and your circumstances lenders typically charge some or all of the following: arrangement fee, booking fee, administration and/or valuation fee, telegraphic transfer fee, mortgage account fee, missed payment fee, early repayment charge, mortgage exit fee. You should also factor in broker fees, legal fees and disbursements, survey fees, buildings and contents insurance, stamp duty, moving and furnishing costs. So make sure you do your homework and budget carefully beforehand.
Question
I am working to save for a deposit on my first property and I am trying to get a good credit rating. However, I am having problems as my bank won't approve me for a credit card. I'm worried the more times I am rejected the worse my rating will become. I earn £22,000 a year and I don't have any debts, so I am not sure why this is happening. Is there another way I can build up my rating?
Answer

Firstly, you should ask your bank why they refused your application and ask which credit reference agency they used. They are not obliged to give you a reason but they should provide you with the name of the agency. You can then sign up with the agency to check your profile for mistakes or fraudulent activity – if there are any, you can ask for them to be corrected.
Also, check to see if you are linked to another person, i.e. spouse or family – their credit rating could affect yours. Bear in mind that lenders don't like people who move home a lot; they feel more comfortable lending to people who have lived at one address for a considerable time. Make sure you are registered to vote and pay your bills on time. Definitely don't keep applying for credit as lenders will think you are desperate for money.
Having said that, you could consider applying for a credit-builder credit card. Interest rates are higher and credit limits are low but if you were to use it wisely and pay off the outstanding amount every month, this will demonstrate that you can manage your finances responsibly. There are also several websites which tell you what chance you have of being accepted for a credit card before you apply – these don't affect your credit footprint.
Question
I'm self-employed but I don't yet have a full year of accounts. I earn around £10,000 a month (so a potential annual income of around £120,000) and the property I'm looking at is valued at £300,000. Is it possible to get a mortgage?
Answer
Not to my knowledge. In all likelihood, you will have to wait until you have one year's worth of accounts for lenders to consider your application. Hopefully, you won't have too much longer to wait. In the meantime, you could get prepared. In addition to providing the accounts and/or a tax overview from HM Revenue and Customs, you will need three months' business and personal bank statements as well as proof of address and identity. You could also check your credit profile to ensure that it is up to date and accurate. Make sure you pay off credit cards every month if you can and try not to use more than 75% of the available credit. Think carefully about your expenditure, lenders will want to see that you manage your finances responsibly.