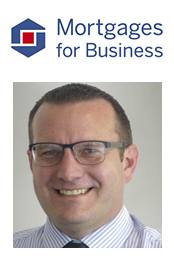 Gavin Richardson, CeMAP, Cert II, Head of Residential mortgages at
Mortgages for Business

www.mortgagesforbusiness.co.uk 
Tel: 01732 471 613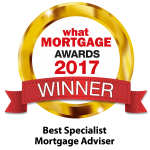 Question
My husband and I are in our 70s and own our house outright. We want to release some of the equity to build an extension and create a wet room to make it easier for us as we get older. We don't want to go down the equity release route but we have heard there are Retirement Interest Only Mortgages – could this be a valid option for us and how would the repayments work? Our home is worth £350,000 and we have had quotes around £50,000 for the work.
Answer
Retirement Interest Only mortgages are a way for older borrowers to refinance or release equity in their homes. They are different from and cheaper than equity release schemes because the interest is not rolled up. Instead borrowers make a small monthly interest payment until they die or go into long term care, at which point the house is sold to repay the loan. The interest payment is smaller than on a standard mortgage so that the loan is less of a burden on retirement earnings, which are typically less than income from employment.
Like equity release, RIO mortgages used to be classed as 'lifetime mortgages' and advisers had to be highly qualified to sell them. This meant that not many lenders offered them. However, recently, RIO mortgages were re-classified by the Financial Conduct Authority and are now akin to normal residential mortgages. So whilst there are only a few products on the market today, I expect we'll see more lenders offering them in future.
If you are interested in pursuing this option, the lender will underwrite your mortgage application based on your credit rating and your ability to service the loan – just like any other mortgage. Do get in touch if you would like to explore how it would work specifically for you and your husband.
Question
My two-year mortgage, which I took out as a first-time buyer, is due to expire in September. My question is, when should I start looking for a new deal and what things should I consider? I am concerned about how long certain deals are available but, equally, don't want to leave my search too late.
Answer
You should definitely start exploring your options now as some lenders will keep a mortgage offer open for six months from the date of valuation, although 90 days is more common. Many industry commentators expect the Bank of England to raise the base rate in May and, if this happens, you can bet your bottom dollar that mortgage rates will start to go up. In fact, we've already seen small rises in five-year fixed rates. Whilst one can never be entirely certain, I think we'll continue to see mortgage rates rise this year, so securing a rate sooner rather than later is worth considering. We are currently recommending five-year fixed rates, or longer if you are prepared to be tied in to Early Repayment Charges, as they are currently extremely well priced and will protect you from rate rises for longer than shorter term mortgages.
Question
I am hoping to take my first step on the property ladder and it would appear I am eligible for a shared ownership scheme. I live in the Midlands and earn £24,000 a year working in the NHS and have a deposit of approximately £5,000. Do I need to look for a specialist mortgage for shared ownership schemes or can I go down the conventional mortgage route?
Answer
Shared ownership mortgages are part of a Government-backed scheme aimed at helping first-time buyers and people with lower incomes. The scheme allows borrowers to take out a mortgage for the share of the property they own, ie 25% to 75%, while paying rent on the part of the property that they don't own. Usually the other owner is a housing association. The scheme is available to households earning less than £80k pa or less than £90k pa for those who live in London.
Lots of lenders offer shared ownership mortgages. How much you can borrow will depend on how much you can realistically afford to repay each month based on the value of the property, the proportion you plan to buy, your salary and outgoings including the amount you pay in rent each month. Do get in touch if you would like help finding the right shared ownership mortgage for your circumstances.
Question
My partner and I are about to buy our first home together, we are both first-time buyers. I earn a regular salary but his earnings are based very heavily on an annual bonus which he receives once a year. His total salary is variable but will easily cover the mortgage, however his basic salary would not. We wondered firstly whether we might need a specialist mortgage but also whether there might be a product which allowed us to pay a larger proportion at bonus time?
Answer
Many lenders will take a regular bonus into consideration as part of a borrower's total annual income, so I don't think you've got anything to worry about as long as he can provide the necessary paperwork to support it. You should be able to get a standard mortgage. Depending on the deal available at the time, many lenders offer deals which allow you to over pay your mortgage without penalty. However, with thousands of products on the market, I recommend using a mortgage adviser to search the market for you to find the most suitable deal. Do get in touch if you'd like to talk through the options with me, I'd be more than happy to help.