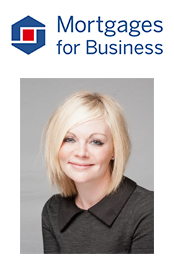 Our property investment expert is Jeni Browne, Sales Director at
Mortgages for Business

www.mortgagesforbusiness.co.uk 
Tel: 0345 345 6788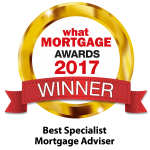 Question
I have been left some money by a family member and would like to invest it in the property market. I am thinking of buying a flat for around £200,000, with a 40% deposit. I hope to let this out to tenants to earn an income. At the moment my salary is £22,000 but as a graduate I expect this to go up in the next few years. My question is, am I in a good position to get a mortgage?
Answer
The rule of thumb is that buy to let lenders like to lend to people who already own a property be it an investment property or their own home). The lenders who do lend to first time buyers will underwrite the mortgage on the borrower's own affordability (like a residential mortgage). This means between 4.5 and 5 times income which, in your case, would mean at best, a mortgage of £110,000. There is one lender who will lend to first time buyers but underwrite the application based on the expected rental income from the property rather than the borrower's own income. In conclusion, it sounds like you should be able to get a mortgage, but the choice of lenders would be limited, so you will probably need a specialist broker to help you work through this.
Question
I am 54 and I am looking into buying a property which I hope to rent to help fund my retirement. I have a deposit of at least 50% and plan to buy a house for about £150,000. What are my chances of getting a mortgage at this stage in life? I own my current property outright and my salary is currently £30,000.
Answer
The standard requirements for buy to let mortgages, are that you are a homeowner and earn more than £25,000 a year, although there are lenders who do not have these rules. Additionally, lenders will generally want the mortgage to be repaid by your 75th birthday, although again, this does vary. In short, you sound like you have every chance of being able to get a buy to let mortgage.
Question
My wife and I have three buy-to-let properties and we are planning to buy our fourth. We have heard the rules have changed recently in this area. How will this affect us?
Answer
For this, your fourth purchase, you will now be classed a Portfolio Landlord if the rental properties you own are mortgaged. This means that a lender will show more curiosity around the properties which you currently own and want to get a greater understanding of your plans for the coming couple of years. Practically speaking, you will have to provide a bit more paperwork but beyond this, you are unlikely to experience much difference from when you applied for a buy to let mortgage before.
Question
I am a self-employed hairdresser. Business has really taken off in the last year and I want to invest some of my money in property. I have a mortgage, with my partner, on our home and I plan to fund the second property with a buy-to-let mortgage. Will my self-employed status affect my application? Will I need a specialist mortgage?
Answer
Lenders tend to like to lend to people who have been self-employed for at least two years, although there are a few lenders who need you to have just one year's track record so you shouldn't need a specialist mortgage. However, I would recommend that you take financial advice from a qualified accountant before you start to determine the most suitable borrowing route – you may find it more efficient to make the purchase through a limited company. Once you've done that, do get in touch to talk through the options.