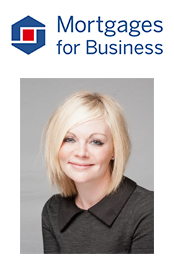 Our property investment expert is Jeni Browne, Sales Director at
Mortgages for Business

www.mortgagesforbusiness.co.uk 
Tel: 0345 345 6788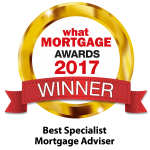 Question
We have been trying to sell our house now for nearly a year and we are having no luck. In the meantime, we have found our dream property. In order to secure it we are looking into renting out our current home for a year or two before putting it back on the market and, in the meantime, purchasing and moving into the new home. Could we take out a residential mortgage to purchase the new property and transfer our old home to a buy-to-let (BTL) mortgage? What would we need to consider?
Answer
In theory yes! However, with a shortage of housing stock on the market, I'm surprised you have been unable to sell your home despite it being on the market for nearly a year. Firstly, I would look at the reasons as to why it's not selling. Price? Condition? Location? A mixture of these perhaps? I ask because if you are unable to sell it, you may find that you are also unable to rent it out too. No lender will give you a buy-to-let mortgage on a property that is not lettable. If you can determine that the property is lettable, then you have the following options:
Consent to let on your current home and a new mortgage on your new home
Consent to let is an agreement between you and the lender that grants you permission to rent out your home without having to remortgaging onto buy-to-let finance. This is a cheaper and quicker option than refinancing, however, not all lenders offer this facility and those that do will normally only grant permission for a certain amount of time, commonly 6 to 12 month. So if you plan to wait longer than this you will have to refinance.
Bear in mind that if you are considering letting out your home, it is imperative you get consent-to-let permission from your mortgage provider. Failure to do so could put you in breach of your mortgage contract which might be considered fraud.
If you can get consent to let, you can simply apply for another residential mortgage when you find a property to buy. As with all mortgage transactions, the lender will look at your credit record and your ability to service the loan based on your income and expenditure. However, they will not include your previous home costs in this calculation as they will be covered by the rental income.
Remortgage your current home onto a buy to let
As your intentions for refinancing onto a buy-to-let mortgage are because you are having trouble selling your home, it would be classed as a consumer rather than commercial transaction. This means the mortgage would be regulated in the same way as a home-buyer mortgage. Your application would be underwritten based on the property as security and your personal ability to service loan.
Many consumer buy-to-let mortgage rates can only be accessed via an intermediary because this is quite a specialist area, so do get in touch if you need help.
Question
I am planning to purchase a buy-to-let property in a university town to let out to students. This will be my first BTL so this is all new to me. Is there anything I need to be aware of when taking out a BTL mortgage for a property which will be inhabited by students?
Answer
This is a difficult question to answer because you have not provided very much information. For the sake of this column I am going to assume you intend to let the property to three or more students who are not from one household (eg a family), but who share facilities like bathroom and kitchen, which means you are entering Houses in Multiple Occupation (HMO) territory. Whilst HMO often produce higher yields, they are more complex to finance and operate and you may need to get an HMO licence from your local authority. And the rules on HMOs are changing in October… so much to investigate!
If you don't own your own home, you will not get a mortgage for an HMO.
If you do own your own home, there are just a few lenders who will give you a mortgage as most prefer you to have experience as a landlord before moving into the HMO sector. You will need to work with a broker as these mortgages cannot be accessed by borrowers directly. You will also need to explore Assured Shorthold Tenancy (AST) agreements, which means having just one which is signed by all students or issuing each student with their own AST, as this will affect which lender is approached. Bear in mind that most lenders will look to underwrite the mortgage based on a bricks and mortar valuation – in other words, what the property is worth as normal house rented to a family, rather than on the investment value (the cumulative effect of renting to individuals is greater per month than renting to a family). This means you may not be able to borrow as much as you think.
Buy to let mortgage rates for HMOs are generally higher than for standard properties although you can borrow up to 75% to 80% loan to value.
The upshot is, it's not impossible but it's not straightforward, so do lots and lots of research. Talk to other landlords, contact the local authority, look online and work with a broker. If you don't already have one, do get in touch.
Question
Inspired by Homes Under the Hammer I have decided to take the plunge, purchase a house at auction to renovate before letting out. I am hoping to carry out the work myself, with help from family and friends, and this is likely to take 18 months to two years. I would like to know whether I should take out a buy-to-let mortgage for this period, even though it won't be lived in by a tenant for at least a year-and-a-half and I won't be earning any rental income?
Answer
You cannot get a buy to let mortgage on a property that is not habitable and ready to rent. Instead you would need to get bridging finance, which is much more expensive and usually only available for 12 to 18 months plus fees. A bridging loan is a type of short term finance where the rate is calculated monthly rather than annually, with average rates of circa 1% plus arrangement fee of circa 2%. Taking up to two years to refurbish does not sound very viable from a business perspective so make sure you do your sums. For example, if you borrowed £150,000 for 12 months you could be looking at around £1,500 per calendar month in interest payments plus £3,000 in arrangement fees to the lender plus fees to the auction house, surveyor, broker and solicitor. Then when you've finished you will need to refinance onto a buy-to-let mortgage, which also come with an array of fees.
Question
I keep hearing threats about interest rates going up. I am due to remortgage on my buy-to-let property and I wondered whether you would recommend a longer-term fixed rate? I am currently on a two-year fixed deal but would there be any benefits of locking in for a longer period?
Answer
If you don't need the flexibility of a shorter rate, I would recommend five-year fixed rates which are currently very competitively priced, especially compared to their shorter-term counterparts. Also, you can borrow more on five-year products because the rent to interest calculation which lenders use can be more generous. But don't wait too long, five-year fixed rates are creeping up, so do get in touch if you need help refinancing.