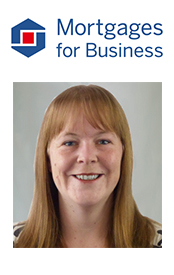 Beckie Pepperrell, Residential mortgage expert at
Mortgages for Business

www.mortgagesforbusiness.co.uk 
Tel: 0345 345 6788 
Question
I'm a bit worried that as inflation has gone up we could soon see interest rates follow. I'm thinking of taking out a long-term fixed rate mortgage to protect myself from any economic shocks, but I'm not sure whether to go for five-year one or a 10-year one. What are the advantages and disadvantages of taking out a long-term mortgage?

Answer
At the moment, long term fixed rates are priced at an all-time low so offer amazing value and provide long term peace of mind that your monthly mortgage payments will stay the same for five or 10 years, regardless of what rates are doing generally.
The disadvantage of long-term rates is that you are likely to be tied into Early repayment charges for longer (i.e. five or 10 years). This means that if you want to move house within that period, and the lender you are with doesn't allow you to port the mortgage to the new property, you will have to pay a penalty based on the outstanding amount of the mortgage.
Ultimately, only you can decide what length of tie-in is best for you so do bear in mind the likelihood of needing to move when choosing a rate.

Question
My current fixed rate mortgage deal is about to come to an end. I still have 15 years left on my mortgage but I am not sure what to do next. Should I stay with my current lender or get a new one?

Answer
I would always suggest speaking to a mortgage adviser as they can help you to calculate whether it might be better to stick with the existing rate or remortgage onto a new one. An adviser can also help you understand whether you would be able to remortgage with a new lender – some borrowers have found that, despite paying their mortgage on time, they don't meet lenders' affordability criteria which are tougher than before. Everyone's circumstances and finances are different, so it pays to get personal advice. You could save thousands of pounds over the life of a mortgage.

Question
I'm thinking of getting a mortgage through the Help to Buy equity scheme. What exactly is the equity part of the scheme and if I decide to sell will I be penalised?

Answer
With the Help to Buy equity loan scheme you can borrow from the government up to 20% of the price of a new-build property for 25 years. This means that you will only need a cash deposit of 5% and a mortgage of 75% loan-to-value to make up the rest. There is no interest charged on the government loan for the first five years, just a nominal, monthly management fee of £1. In year six you will be charged an interest fee of 1.75%, rising yearly thereafter by the increase in the Retail Prices Index plus 1%.
If you sell your home, (or pay off the mortgage), you must repay the equity loan plus a share of any increase in the value of the property. So, if you take an equity loan for 20% of the purchase price, you must pay 20% of the proceeds of sale. As you might expect, you have to meet certain conditions and if you want to buy in London you can get an equity loan of up to 40% of the purchase price.
We can help borrowers access this scheme so do get in touch if it's of interest.
Question
I've got a tracker mortgage which is currently at 1.52%. However, I am a little worried interest rates could go up because of rising inflation. I have heard that taking out a fixed rate deal is a good idea because the Bank of England could raise the base rate. Should I stay on my tracker or should I get a fixed rate mortgage?
Answer
Only you can decide and your decision will be based on your appetite for risk, your individual circumstances and financial situation. If you have plenty of surplus income and a rise in interest rates wouldn't be a major issue, then it is worth considering staying on your existing tracker. However, fixed rates are currently so low I would always look at the whole of the market to see if we could match the tracker rate with a fixed one instead. For anyone already paying the maximum they can afford each month on the mortgage, the overriding answer is to fix as any rate rises will essentially put your mortgage over your monthly budget.

Question
Can I get my family solicitor to carry out the conveyancing when I purchase a property or do I have to hire a specialist?

Answer
If your family solicitor is also qualified to act on property conveyancing there is no need to instruct another firm but do bear in mind that a property conveyancer may get the job done more quickly if your family solicitor doesn't deal with property conveyancing regularly.