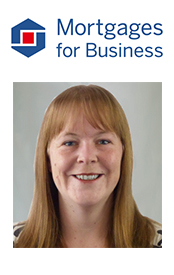 Beckie Pepperrell, Residential mortgage expert at
Mortgages for Business

www.mortgagesforbusiness.co.uk 
Tel: 0345 345 6788 
Question
I have been at my financial company in Manchester for the past six years. I've recently received a promotion but I'm going to have to move to London. If I move jobs, how will that affect my mortgage application?

Answer
It's unclear from your question if you have applied for a mortgage on a property in Manchester or London, so I'll presume you mean London as I'm guessing it would be unlikely that you would be buying in Manchester given that you are moving south.
The fact that you are not changing employer helps. All you need to do is notify the lender of the change. Include the new employment address and increase in salary, if any. Amending your application may cause some delays, but other than this there should be no issue.
If you were to change employer, a lender would be likely to want you to have completed any probationary period before giving you a mortgage.
If your mortgage application is for a property in Manchester and you intend to commute, again, you'll need to notify the lender of the change in change in circumstances. The lender may want to re-assess your income and expenditure to take account of commuting expenses.


Question
I'm 25-years-old with a good career ahead of me in the medical profession which should see my pay rise as my career progresses. I'm currently saving for a deposit, although I think it might be a few years yet before I have enough money. I did come out with a lot of student debt and I unfortunately maxed out my credit cards. What can I be doing now in order to make sure I get approved for a mortgage?

Answer
Don't panic. This won't necessarily be a problem, especially if you aren't in a position to buy yet. My advice would be to ensure you repay your credit card debt and keep your balance well within its limit, ideally no more than 75%. If you are worried you can check your credit report for free using Experian, Callcredit or Equifax. It is also important to make sure you are on the voters' roll if you want to stand the best chance of getting a mortgage. As for your student loan… I wouldn't worry! Lenders are more than comfortable with this type of debt.
Question
I have just inherited a property from a relative that is mortgage free. It is great to have this asset but I have little in cash savings so I would like to release some of the value in the house for other expenses. What is the best way to do this and should I remortgage?

Answer
You don't say who lives in the property. If you live in it, or have it as a second home, remortaging is certainly an option for you, as long as you are in a position to make the necessary repayments. Rates are very low at the moment which does make it a cost-effective way to borrow money. Currently there are lots of deals which include a free valuation and no charge for the necessary legal work. If you let the property to tenants, you'll need to get a buy-to-let mortgage. Either way, we can help, so do get in touch if you want some assistance.
Question
Sadly, my father recently died, leaving a property that was in his name. What will happen about the mortgage payments? Does the lender have the right to demand payment and what are my legal rights? I can't afford to pay the mortgage on the property until it is sold. I'm obviously very worried and upset about the situation at what is a really difficult time for my family. This whole situation is only making things worse.

Answer
I understand this is a difficult time for you, however, it is best that you notify your father's mortgage lender about his death as soon as possible. Normally, the lender will stop the monthly payments and roll up any amount owed until the account is settled. If your father did not have insurance or enough assets to repay the mortgage then the property may have to be sold to clear the debt.
Lenders do understand that probate can take time, so just make sure you make them aware of the situation as soon as possible. Most likely, you will find that they will be accommodating.

Question
I am in my 50s and I would like to buy a house. I'm looking at properties in the region of £200,000 to £250,000 and I have a deposit of £50,000. Are there any lenders out there willing to provide a mortgage?

Answer
Using your salary or self-employed income to assess affordability, most lenders will give you a mortgage as long as it is repaid by the time you are 70. There are a few lenders which accept borrowers up to the age of 85 at the end of the mortgage term. In addition to your earned income, they will also look at your pension to assess your ability to service the debt. As you are in your 50s you could get a mortgage for 20-25 years. For example, a £200k mortgage for 25 years at a rate of say, 2% will cost £848 per month.