The referendum on whether the UK should stay in the EU or leave is set to take place on 23 June. Stephen Little looks at the possible implications of a Brexit vote on the property and mortgage markets.
While only last year the chances of Britain leaving the EU seemed remote, a Brexit vote is now a distinct possibility.
With the Leave and Remain camps both neck and neck, it looks likely the final result will come down to the wire when Brits go to the polls on 23 June.
The out campaign believes that the EU has eroded Britain's sovereignty, is too expensive, stifles business through over-regulation and has grown too large. Brexiters argue that following a yes vote the UK would be able to negotiate a trade deal with the EU similar to the one Norway and Switzerland currently have in place.
The Remain camp has warned a vote to leave the EU will have catastrophic consequences for the UK economy. They say that leaving the single market will severely hit jobs, investment and prices. Sterling would crash and inflation would soar. It could also take years to renegotiate trade deals and build new relationships with Brussels and non-EU countries, leading to further uncertainty and economic woes in the meantime.
But how will people looking to buy a property be affected? There are fears that a Brexit vote could potentially send house prices crashing and lead to an increase in mortgage rates.
In reality, no one knows what will happen. Views vary and the overall outcome remains uncertain.
However, while many have questioned the impact of leaving the EU, most commentators agree that there will at the very least be some short-term turbulence from a Brexit vote.
Mortgage rates
Chancellor George Osborne has warned that if the Britain leaves the EU, mortgage rates could go up if the pound slumps.
In response, Vote Leave chief executive Matthew Elliott accused the Remain campaign of "resorting to doing down the economy and people's mortgages to intimidate the British public into voting their way".
Many analysts believe that a rise in interest rates is unlikely as the Bank of England would want to shore up confidence following a Brexit vote.
A recent poll by Reuters found that 17 of the 26 economists questioned believed that the Bank of England would likely cut interest rates if Britain decided to leave.
The Building Societies Association said: "It's very difficult to predict what the Monetary Policy Committee will decide after 23 June. They will clearly be led by any need to support the UK economy, which could see a cut; or the Bank base rate could rise if the committee decided it needed to react to manage higher inflation due to a fall in sterling."
Kallum Pickering, senior UK economist at Berenberg, said that even if the Bank of England cuts interest rates, mortgage rates will likely go up because economic uncertainty makes banks less likely to lend.
He said: "If you end up in the situation where lenders have a harder time pricing risk and borrowers are worried about whether they will have a job, you have a market with less willing lenders and borrowers.
"It is widely expected that a short period of uncertainty will hit the economy and it will slow down. If it slows down a lot you might see lenders not wanting to lend until they are more certain about the capacity of borrowers to repay. If it slows down a little bit, interest rates may increase to reflect the higher risk of lending.
"If the Bank of England cuts interest rates you will not see this translate to a fall in mortgage rates until lenders are sure about the economic outlook. This will only happen when they have some sense of how the UK and EU will interact after the exit is negotiated some two years later."

Alan Cleary, managing director of specialist lender Precise Mortgages
We could be sleepwalking into a disaster worse than in 2008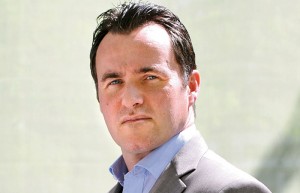 We are clearly going to have a massive amount of uncertainty if we break away, which could last for years.
Mortgage rates are set relative to the base rate. So if the Bank of England raises this, you will see interest rates rise. This could happen very rapidly, so if sterling depreciates 30% within a month of a Brexit vote you could see interest rates going up 2% to 3%.
Buy-to-let landlords can't just put their rent up to cover the mortgage payments because of the tenancy agreement. If you're a homeowner you will have to find more money from somewhere.
That's why people with mortgages should favour staying in Europe. Of course, if you are on a fixed rate the impact will be less.
When rates go up, people start to tighten their belts. As they become more uncertain about the future and they stop buying houses, you could see a softening of house prices.
We could be sleepwalking into a disaster worse than in 2008, but this one will be self-inflicted. When lenders start to suspect that, they pull back on lending. With fewer people borrowing, there is less activity in the market and you see a downward cycle.
Talk that we will be out in two years is complete nonsense. It will take us 10 years to rewrite all the trade deals that we currently have in place. In the long term we don't know what will happen, so just from that point we are better off sticking with what we have got. I think Europe is the place we should be.
I doubt there would be any appetite for change in mortgage regulation. We have a pretty good system and consumers are well-protected.
It's also unlikely that lenders will leave the market. One thing that came out of the financial crisis in Europe is that banks are now forced to hold more capital, so they can weather another crisis.
House prices
Observers widely believe that uncertainty in the run-up to the EU referendum is causing a slowdown in the housing market.
Online estate agent eMoov.co.uk predicts an EU exit could cause a nervous ripple which would see UK house prices drop by 5%. And credit ratings agency Standard & Poor's believes it "could potentially reverse the significant boost to real-estate asset values that the UK, and London in particular, has experienced in recent years".
Simon Rubinsohn, chief economist at the Royal Institute of Chartered Surveyors, said that prices were unlikely to be hit greatly in the event of a Brexit: "There will be a period of general adjustment and we will see reluctance on the part of people looking to conduct transactions in the residential market. Although the lack of housing stock against a background of likely low rates means it is hard to see prices coming down."
He pointed out that the property market typically slows down in the run-up to an election and that current activity may have also fallen following the recent increase in stamp duty.
"After an election vote we typically see the residential sector recover and bounce back as stability and confidence returns.
"Should the UK opt for a Brexit, we could assume that uncertainty could linger whilst the UK government negotiates new trade deals and relationships with the EU and other countries," he said.
Rubinsohn does not expect uncertainty to greatly affect demand as house prices at the lower to middle priced end of the property market are in the main driven by domestic buyers.
"London seems to be a more vulnerable market in terms of pricing. The impact is likely to be bigger in the capital simply because that is where the industries that may be most affected are largely located. It is also where a large proportion of EU nationals who work in the UK are resident," said Rubinsohn.
"Brexit could see less demand for higher end properties as highly paid executives could follow their headquarters to mainland Europe, relieving pressure in demand for higher-end residential areas. We can, therefore, suggest house prices could decrease in the immediate to short term."
Ray Boulger, senior technical director at mortgage broker John Charcol
For most people there won't be much long-term impact on prices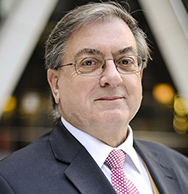 If there is a vote for Brexit, the likelihood is that there will be some unexpected consequences, some good and some bad. In the short term there will undoubtedly be some considerable turbulence. If we do leave, I expect David Cameron to resign pretty quickly.
Leaving will cause uncertainty, but the Bank of England will react if there is too much market turbulence.
There is no good reason to think a Brexit vote will have a significant effect on mortgage availability, but it is much more debateable what impact it will have, if any, on interest rates.
I think the argument that interest rates will go up is probably wrong.
The market hates uncertainty, which suggests rates may rise. I would expect sterling to initially fall on a Brexit vote, but probably not enough to prompt the Bank of England to increase base rate.
Although you can't rule out the possibility the Bank might increase rates, it equally might prompt the Bank to flood the market with liquidity to support it as it did in 2008, which would take wholesale rates lower. However, I think mortgage rates are so low there is little scope for them to fall any further.
As we saw with the Scottish referendum there will be some nervousness. If a proportion of buyers are holding off until the result, that will clearly put power in their hands.
For most people there won't be much long-term impact on prices, unless you are buying a high-end property in London.
The supply crisis
There have been concerns within the construction industry that in the event of a Brexit vote restrictions on migration could affect the supply of labour, which would have a dampening effect on house building. This could in turn exacerbate the supply crisis and push up house prices even further.
Rubinsohn said: "I think those in favour of Brexit would argue that what we are talking about here is being more selective and identifying our labour needs. Labour restrictions could affect housebuilding, but the Leave campaign would argue that they're not going to be putting up the drawbridge.
"We know that other countries with access to the single market have to adopt free movement of labour, so it is not entirely clear how this issue will play out."
Regulation
Sovereignty is one of the biggest issues dominating the Brexit debate. The pro-Brexit camp argues that by leaving, the UK will no longer be at the mercy of Brussels and will have the ability to set its own laws and regulations.
The Council of Mortgage Lenders (CML) and the Building Societies Association (BSA) both believe that a Brexit vote is unlikely to have an effect on mortgage regulation.
Introduced earlier this year, the Mortgage Credit Directive is European legislation designed to raise mortgage lending standards across the EU and protect consumers.
It brought in tougher application and affordability checks for consumers across member states, many of which were introduced to the UK in the Mortgage Market Review two years ago.
Paul Broadhead, head of mortgage policy at the BSA, said: "If the UK population were to vote to leave the EU it is highly unlikely that we will see much, if any change in the regulatory environment in the short term. Much of what started in Europe, including the recent Mortgage Credit Directive, is now enshrined in UK law and regulation."
The CML said: "Lenders comply with UK legislation and regulation, with UK regulators embedding EU requirements into their frameworks. If there was a vote to leave the EU, it would be a matter for the authorities to decide whether or not to propose changes to UK regulation, but there would be no instant regulatory effect."
Jeremy Morcumb from the Mortgage Advice Bureau said that nobody can be completely sure how leaving the EU will affect buyers getting a mortgage.
"The general consensus is that existing mortgages would be unaffected if we were to leave. However, once left, the UK would be able to form its own regulation, meaning the government could change lending rules when they like – though it should be noted that this would take several years to take hold.
"Put simply, coming out of the EU will not mean that people will stop buying houses. People will still buy homes, lenders will still supply mortgages."
David Hollingworth, associate director of communications at London & Country Mortgages, said: "No matter what happens with the Brexit vote, I wouldn't expect that you will see a big change in the way the mortgage market is regulated. We've already got very robust rules about lending in place, so I'm not sure you would see any tightening or loosening."
How will lenders react?
Stephen Johnson, deputy CEO and director at Shawbrook Bank, said lenders would become more risk averse in the event of a Brexit vote.
He said: "Lenders will be nervous about what is going to happen to the value of property. In the short term, a Brexit vote could certainly hurt the economy, confidence and sentiment. They will be worried about the impact on the market and what this will do to affordability and interest rates, so they will be more cautious."
Morcumb said: "I think the first reaction from lenders will be fear. The fear of change. The fear that borrowing on the wholesale money markets will increase.
"They will want to remain competitive and meet their targets, so any increased costs will ultimately be passed on to the consumer."
Hollingworth suggested that anyone concerned about uncertainty and the forward movement of interest rates had the option of fixing their mortgage rate.
He said: "People have been fixing their rate for some time because they are very competitively priced.
"You can fix in the short term for a couple of years; but if you wanted to give yourself a bit more comfort around knowing where you stand, no matter what the outcome of the European vote, you can fix for five years or even as long as 10 years."

Buying property abroad
Peter Esders, commercial director of overseas property lawyers Judicare Group
What impact will a Brexit vote have on expat property owners?
The honest answer is that we don't know. In all probability expat property owners will be allowed to continue as owners and will carry on using their properties as they do now. However, this may take a while to resolve as new treaties would have to be negotiated. Would pensioners still be allowed to have their pensions paid to the foreign country, and still have an annual increase? In some counties outside Europe they're not. Another key question is whether we will be allowed to work in Europe as freely as we do now.
Will visa requirements change?
Freedom of movement is one of the fundamental objectives of the EU. Prior to the EU we were able to move throughout Europe relatively easily due to treaties between the various countries and the chances are that we would implement similar arrangements if we were to exit now. However, the reality is that until such agreements are announced or put in place, we simply do not know.
How will mortgages be affected?
Britons purchased properties in Europe before we joined the EU, and we are unlikely to be seen as a greater risk if we leave it. That said, the mechanism for obtaining a mortgage in Europe may become more difficult. On balance, we don't anticipate that the amount of deposit required would change, and nor do we foresee a situation where foreign banks would have a different mortgage rate for people in the EU, and people out of it.
What about buying a property?
There are so many British people who already own property in Europe, and so many Europeans who own property in the UK, it is inconceivable that alternative arrangements would not be put into place to allow this to continue. That said, these mechanisms may take a while to come to fruition and may make property purchases less straightforward than they are now.
Could we see an exodus of expats?
This will depend very much on what systems are put into place to replace the existing provisions, and how long that would take. Whatever happens on 23 June, I'd advise anyone who owns a property overseas or who is considering a purchase, to think carefully about how a Brexit vote may affect their decision. As always when purchasing a property abroad, it's vital that you seek advice from a specialist before taking the plunge.