Buy-to-Let Mortgage Advice
If you have a question regarding buy-to-let mortgages or need advice about how to finance a residential investment property why not ask our expert? Send your questions to kate.saines@metropolis.co.uk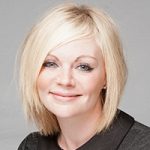 Buy-to-let Mortgage Advice from Mortgages for Business

Jeni Browne, our property investment expert, answers buy-to-let mortgage-related questions from new and experienced property investors and landlords.
CLICK HERE for the latest Buy to Let mortgage advice.
About Jeni Browne, CeMAP, Adv CeMAP, CertBB&C
Jeni is a highly qualified mortgage adviser, specialising in property finance solutions for investors and landlords. She has nearly 20 years of industry experience and has a real knack for helping clients finance successful property portfolios. She is particularly well-known for her effortless ability to explain complicated, jargon-filled concepts in plain English.
Jeni has worked for Mortgages for Business for the last 10 years and currently heads up the sales department. In addition to overseeing a large team of mortgage brokers, she is responsible for managing the day to day relationships with the buy to let lenders, providing feedback on products and how they are received by customers. A landlord in her own right, Jeni is the perfect person to answer your questions on buy to mortgages and how to finance residential investment property.

About Mortgages for Business
Mortgages for Business is an independent UK mortgage broker with whole of market access, specialising in buy to let, complex residential and commercial mortgages. It also brokers short term and property development finance.
Sourcing finance for thousands of UK property buyers, investors and professional landlords, Mortgages for Business has access to market leading mortgage rates and products. It is a founding member of the National Association of Commercial Finance Brokers and is regulated by the Financial Conduct Authority (No. 313537).
Mortgages for Business is currently the only UK broker to have been awarded NACFB Fellowship Status for excellence in business practices and customer service.
To view previous Buy to Let Q&A's please CLICK HERE