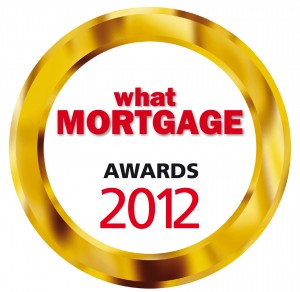 This year has seen the 19th annual What Mortgage Awards take place, celebrating the best businesses in the UK consumer mortgage and insurance markets, as voted for by our loyal audience.
This year's voting process spanned a 12-week period, seeing us receive in excess of 25,000 votes. This represents our biggest awards year to date, with 1 in 4 of our web visitors getting involved with the awards process.
The ceremony was held on 8th August, whereby we brought together all the winning businesses to reward their excellence in the industry.
We'd like to personally thank each of you who voted, and also extend a hearty congratulations to every business that was nominated during the process.
Here are the 2012 What Mortgage Awards winners:
Best Overall Lender: Halifax
Best National Bank: Natwest/RBS
Best National Building Society: Skipton Building Society
Best Regional Building Society: Nottingham Building Society
Best Local Building Society: Teachers Building Society
Best Direct Lender: Lloyds TSB
Best Online Lender: Post Office
Best Adviser Only Lender: Accord Mortgages
Best Environmental Lender: The Co-Operative Bank
Best Tracker Mortgage Provider: First Direct
Best Fixed Rate Mortgage Provider: Post Office
Best Buy-to-Let Mortgage Provider: The Mortgage Works
Best Offset Mortgage Provider: Woolwich
Best Non-Standard Product Provider: Aldermore Mortgages
Best Mortgage Comparison Site: Tescocompare.com
Best National Adviser: London & Country Mortgages
Best Regional Adviser: The Mortgage Point
Best Specialist Adviser: The Buy-to-Let Business
Best First Time Buyer Initiative: Lloyds TSB (Home Harmony/Lend a Hand)
Best Overseas Mortgage Provider: Lloyds Bank International
Best Overseas Mortgage Product: Lloyds Bank International
Best FX provider: JN Financial
Best MPPI Provider: Cardif Pinnacle (Helpucover.co.uk)
Best Overall Insurer: Aviva
Best Life Insurance Provider: Aviva
Best Home Insurance Provider: Direct Line
Best Landlord Insurance Provider: More Th>n Business
Best Home Emergency Cover Provider: Direct Line
Best Insurance Comparison Site: Tescocompare.com
Best Equity Release Adviser: Key Retirement Solutions
Best Equity Release Customer Service: Key Retirement Solutions
Best Lifetime Product Provider: LV=
Best Home Reversion Product Provider: Bridgewater Equity Release
Best Legal Services Provider: Optima Legal