Announcing the winners of the
What Mortgage Awards 2014
The What Mortgage team is pleased to reveal the winners of the 2014 event as the What Mortgage Awards celebrate its 21st birthday.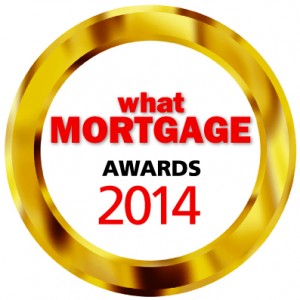 This year's voting process spanned an 18-week period and brought in more than 19,000 votes from our readers.
The presentation of the awards was held on 16 July at Minster Exchange in the City of London, where we brought together all the winning businesses to present them with their awards.
We'd like to thank everyone who voted in the What Mortgage Awards as we really appreciate you taking the time to have your say. Well done to every business that was nominated during the process and many congratulations to all of our winners.
Best Overall Lender

Winner: Halifax
Highly Commended: HSBC / Nationwide Building Society
Best National Bank
Winner: NatWest/RBS
Highly Commended: Halifax / Lloyds Bank
Best National Building Society
Winner: Skipton Building Society
Highly Commended: Leeds Building Society / Nationwide Building Society
Best Regional Building Society
Winner: The Cambridge Building Society
Highly Commended: Ipswich Building Society / Nottingham Building Society
Best Local Building Society
Winner: Penrith Building Society
Highly Commended: Stafford Railway Building Society / Teachers Building Society
Best Direct Lender
Winner: Tesco Bank
Highly Commended: first direct / HSBC
Best Intermediary Only Lender
Winner: Kensington
Highly Commended: Aldermore / Shawbrook Bank
Best Home Insurance Provider
Winner: Direct Line
Highly Commended: More Th>n / Post Office
Best Life Insurance Provider
Winner: NFU Mutual
Highly Commended: Legal & General / Scottish Widows
Best Overall Insurer
Winner: More Th>n
Highly Commended: Aviva / LV=
Best Equity Release Lender
Winner: Aviva
Highly Commended: Hodge Lifetime / More 2 Life
Best Equity Release Broker
Winner: Bower Retirement Services
Highly Commended: Equity Release Supermarket / Key Retirement Solutions
Best Lender Customer Service
Winner: Aldermore
Highly Commended: first direct / Nationwide Building Society
Best Broker Customer Service
Winner: Mortgages for Business
Highly Commended: Countrywide / Mortgage Advice Bureau

Best Lender Website
Winner: Post Office
Highly Commended: Leeds Building Society / Nottingham Building Society
Best Broker Website
Winner: Freedom Finance
Highly Commended: Countrywide / London & Country
Best Tracker Mortgage Provider
Winner: Barclays
Highly Commended: Skipton Building Society / TSB
Best Fixed Rate Mortgage provider
Winner: Post Office
Highly Commended: West Bromwich Building Society / TSB
Best Buy-to-Let Mortgage Provider
Winner: Kent Reliance
Highly Commended: Precise Mortgages / Principality Building Society
Best Offset Mortgage Provider
Winner: Woolwich
Highly Commended: Santander / Yorkshire Building Society
Best Guarantor/Assisted Mortgage Provider
Winner: Barclays
Highly Commended: Bath Building Society / Coventry Building Society
Best Non-Standard Product Provider
Winner: Aldermore
Highly Commended: Kensington / Precise Mortgages
Best Landlord Insurance Provider
Winner: Direct Line for Business
Highly Commended: Endsleigh / More Th>n for Business

Best Home Emergency Cover Provider
Winner: More Th>n
Highly Commended: AA / HomeServe
Best Lifetime Mortgage Provider
Winner: Aviva
Highly Commended: Just Retirement / LV=
Best Mortgage Comparison Site
Winner: TotallyMoney.com
Highly Commended: money.co.uk / tescocompare.com
Best National Mortgage Adviser
Winner: London & Country
Highly Commended: Countrywide / Mortgage Advice Bureau
Best Specialist Mortgage Adviser
Winner: Censeo Financial
Highly Commended: London & Country / Mortgages for Business
Best FX Provider
Winner: JNFX
Highly Commended: Moneycorp / HI FX
Best Financial Protection Product
Winner: helpucover.co.uk
Highly Commended: Exeter Family Friendly / LV=
Best Secured Loans Lender
Winner: Shawbrook Bank
Highly Commended: Masthaven Secured Loans / Norton Finance
Best Secured Loans Broker
Winner: Loans Warehouse
Highly Commended: Freedom Finance / The Loans Engine
Best Conveyancing Provider
Winner: myhomemove
Highly Commended: Ashfords / Enact