Announcing the winners of the
What Mortgage Awards 2016
The What Mortgage team is pleased to reveal the winners of the 2016 event as the What Mortgage Awards celebrate its 23rd year of recognising and rewarding the best businesses in the UK's mortgage and personal finance markets, as voted for by you, the consumer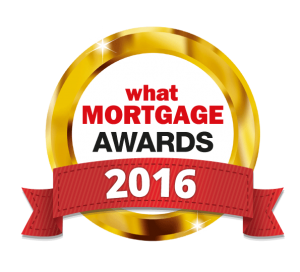 The voting process for the awards is split into two phases.  The first was the "Have your say campaign" which lasted for four weeks. This involves posting the categories for the various awards on the What Mortgage website and in the magazine and we ask our online visitors and magazine readers to nominate the names of businesses that they've had positive experiences. We don't ask them to give their reasons but it's usually for things like excellent customer service, good products, good communication or just being treated fairly.  We then take that data and collate it to form our shortlist. In the second part of the voting process, which lasts for 12 weeks, we list the nominees on our website and in the magazine and ask consumers to vote on the shortlisted organisations.
The presentation of the awards was held on 20 July at Bounce, Farringdon in the City of London, where we brought together all the winning businesses to present them with their awards.
We'd like to thank everyone who voted in the What Mortgage Awards as we really appreciate you taking the time to have your say. Well done to every business that was nominated during the process and many congratulations to all of our winners.
Best Overall Lender

Winner: Halifax

Highly Commended: NatWest & Santander
Best National Bank
Winner: NatWest
Highly Commended: Barclays & Halifax
Best National Building Society
Winner: Skipton Building Society
Highly Commended: Leeds Building Society & Nationwide
Best Regional Building Society
Winner: The Cambridge Building Society
Highly Commended: Furness Building Society & Nottingham Building Society
Best Local Building Society
Winner: Harpenden Building Society
Highly Commended: Penrith Building Society & Teachers Building Society
Best Direct Lender
Winner: Tesco Bank
Highly Commended: Halifax & HSBC
Best Online Lender
Winner: Barclays
Highly Commended: first direct & Halifax
Best Intermediary Lender
Winner: Santander for Intermediaries
Highly Commended: Halifax for Intermediaries & Kensington
Best Lender Customer Service
Winner: NatWest
Highly Commended: first direct & Halifax
Best Broker Customer Service
Winner: Mortgages for Business
Highly Commended: Countrywide & London & Country
Best Lender Website
Winner: Virgin Money
Highly Commended: Nationwide & Post Office Money
Best Broker Website
Winner: Mortgages for Business
Highly Commended: London & Country & Mortgage Advice Bureau
Best Tracker Mortgage Lender
Winner: Nationwide
Highly Commended: Barclays & TSB
Best Fixed Rate Mortgage Lender
Winner: Post Office Money
Highly Commended:Leeds Building Society & Skipton Building Society
Best Buy-to-Let Mortgage Lender
Winner: Kensington
Highly Commended: Halifax & Virgin Money

Best Shared Ownership Mortgage Lender
Winner: Leeds Building Society
Highly Commended: Halifax & Santander

Best Offset Mortgage Lender
Winner: Coventry Building Society
Highly Commended: Barclays & first direct 
Best Specialist Lender
Winner: Kent Reliance
Highly Commended: Aldermore & Precise Mortgages 
Best Guarantor/Assisted Mortgage Lender
Winner: Family Building Society
Highly Commended: Barclays & Scottish Building Society
Best Help to Buy Mortgage Lender – Mortgage Guarantee
Winner: Halifax
Highly Commended: Aldermore & NatWest
Best Help to Buy Mortgage Lender – Equity Loan
Winner: Nationwide
Highly Commended: Barclays & Halifax
Best Help to Buy ISA
Winner: Halifax
Highly Commended: Aldermore & Nationwide
Best Mortgage Lender for First Time Buyers
Winner: Halifax
Highly Commended: Barclays & Nationwide Building Society
Best Remortgage Lender
Winner: Santander
Highly Commended: Halifax & NatWest
Best Comparison Site for Mortgages
Winner: money.co.uk
Highly Commended: comparethemarket.com & moneysupermarket.com
Best Specialist Mortgage Adviser
Winner: Censeo
Highly Commended: London & Country & Mortgages for Business
Best National Mortgage Adviser
Winner: London & Country
Highly Commended: Countrywide & Mortgages Advice Bureau
Best Survey Provider
Winner: Countrywide Surveyors
Highly Commended: Allied Surveyors & e.surv
Best Conveyancing Provider
Winner: My Home Move
Highly Commended: Beaumont Legal & Countrywide Conveyancing Services
Best Large Loans Mortgage Lender
Winner: Santander
Highly Commended: Halifax & Investec Private Banking
Best Bridging Lender
Winner: Shawbrook Bank
Highly Commended: Masthaven & WestOne
Best Equity Release Lender
Winner: Aviva
Highly Commended: Legal & General Home Finance & more2life
Best Equity Release Adviser
Winner: Bower Retirement Services
Highly Commended: Age Partnership & Key Retirement
Best Equity Release Customer Service
Winner: Key Retirement
Highly Commended: Aviva & more2life
Best Lifetime Product Provider
Winner: Aviva
Highly Commended: Legal & General Home Finance & more2life
Best Second Charge Mortgage Lender
Winner: Shawbrook Bank
Highly Commended: Paragon & United Trust Bank
Best Second Charge Mortgage Broker
Winner: Loans Warehouse
Highly Commended: Fluent Money & The Loan Partnership
Best Home Insurance Provider
Winner: Direct Line
Highly Commended: Aviva & Legal & General 
Best Financial Protection Provider
Winner: Legal & General
Highly Commended: Aviva & helpucover
Best Life Insurance Provider
Winner: Legal & General
Highly Commended: LV= & Royal London
Best Landlord Insurance Provider
Winner: Direct Line for Business
Highly Commended: AXA & Simple Landlords Insurance
Best Home Emergency Cover Provider
Winner: Saga
Highly Commended: British Gas & Direct Line
Best Comparison Site for Insurance
Winner: Compare the Market
Highly Commended: money.co.uk & moneysupermarket.com
Best Overall Insurer
Winner: Aviva
Highly Commended: Direct Line & Legal & General