Ask the experts – Residential Mortgage Advice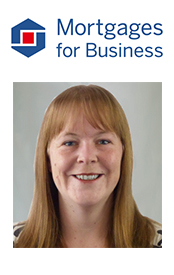 Beckie Pepperrell, Residential mortgage expert at
Mortgages for Business

Tel: 0345 345 6788 
www.mortgagesforbusiness.co.uk 
Question
When I was a student I was very careless with my money and I had problems with debt. As a result I have a very poor credit rating. Have you got any advice about what I could do to improve my rating so I could get a mortgage loan?

Answer
Credit scores generated by the reference agencies mean very little to a mortgage lender because they tend to use their own assessment system when reviewing your credit profile. That's not to say you can't improve the record. Make payments on time, in full if you can. Set up direct debits or standing orders to ensure that you are never late paying. Keep your credit card balance well within its limit, no more than 75% is ideal. And make sure you are on the election voters' roll.

Question
My wife and I have a mortgage that is coming to the end of its term. However, we are very worried about the UK leaving the EU and the effect this could have on interest rates. We have 15 years left on the mortgage, but we are confused about what our options are. Would it be best to go on to a standard variable rate, get a tracker or should we remortgage?

Answer
It's always a good idea to review your mortgage shortly before the initial period expires. Unless you are on an extremely low, pre-credit crunch reversion rate, you could potentially save thousands of pounds by remortgaging. Only you can decide what type of rate is best for you but currently fixed rates are pretty much the same price as variables and trackers, so they are worth considering. If you prefer a mortgage adviser to review your existing arrangement, do get in touch.

Question
My husband will be moving out after our divorce and I will be staying in the family home with our children, paying the remainder of the mortgage. This is likely to cost me a lot of money and I'm worried that in these times of austerity, payments will be even more difficult to make. Will I have to declare this to my lender or can I remortgage and pay over a longer term?

Answer
Your course of action may well be determined to some extent by the terms of your divorce settlement. However, it is very important to inform your lender of the situation. They will reassess your ability to pay the mortgage and you may find that they will extend the term which would reduce your monthly payments. Both the lender and your ex-husband will need to consent to come off the mortgage.
Without knowing your specific circumstances, it is difficult to pin point your best course of action so do get in touch if you need help. You may well find that remortgaging is the best option as rates are currently very low.

Question
Later in the year I will be marrying my partner who already has a mortgage. We have been living with each other for three years, but now I would like to be added to the mortgage. How do we go about arranging this?

Answer
If your partner's mortgage is still subject to early repayment charges getting yourself added to the mortgage might be the best course of action. This can be done as a standalone transaction using a solicitor who can action the "transfer of equity" but do bear in mind that the lender will want to assess your suitability and check your credit profile.
Alternatively, your partner could refinance the property with you as joint applicant and the transfer of equity can be done simultaneously with the remortgage. Do get in touch if would like some help.
Question
My parents are willing to lend me enough money so I can put down a 20% deposit on a house. I will pay them back interest free over the next few years. Do I need to tell the lender where the money has come from?

Answer
Yes you do. When assessing your ability to service the mortgage, the lender will want to factor in the loan repayments to your parents plus any terms and conditions set by them, and whether they intend to take a charge on the property.
Alternatively, you could ask your parents to "gift" you the deposit instead. In this case the lender will require your parents to confirm in writing that the deposit is indeed a gift and will not seek repayment from you. Obviously this will require you to have very generous parents!

Question
I have saved up a 5% deposit plus a bit extra for stamp duty and mortgage fees. Will this be enough for me to get a mortgage?

Answer
Yes probably. Previously borrowers could get a mortgage with 5% deposit using the government's Help to Buy Guarantee Scheme but this has now ended.
However, increasingly lenders are coming to market with products at 95% loan-to-value without the need for the borrower to participate in a particular scheme. This means you only need a 5% deposit. Do get in touch if you require some help finding a suitable mortgage.