People who have a bad credit history may be able to get a home loan through a new mortgage lender called Magellan Homeloans.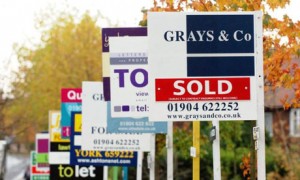 The new service is designed for borrowers who have experienced a one-off life event which has resulted in an adverse credit record and are therefore unable to get a mortgage through a traditional high street lender.
Providing applicants can explain and document the reasons for their financial difficulties and can demonstrate they have had a clean credit history for the last 12 months, Magellan Homeloans will consider their application.
Matt Gilmour, managing director of Magellan Homeloans, said: "Our philosophy is that we understand people hit difficult patches which can lead to financial problems. What's important to us is the applicant's ability to explain their difficulties and demonstrate how they have been able to restore financial stability so they can now afford a mortgage.
"In our opinion, a short-term financial wobble should not preclude borrowers from mortgage finance on a long-term basis. We're delighted to be piloting a new proposition which gives credit impaired borrowers a real chance to obtain mortgage funding once again."
Products
Borrowers must have at least a 25 per cent deposit for house purchase or remortgage and can borrow up to a maximum of £400,000 including debt consolidation.
There is a choice of five products, each accommodating different levels of credit impairment depending on the loan-to-value ratio.
As the borrower is considered to be a higher risk, the interest rate reflects this and is currently 8.55 per cent (LIBOR + 8  per cent, which means the rate can go up or down as it tracks LIBOR – London Interbank Offered Rate – the rate banks lend to each other).
The product range is available to employed, self-employed and first-time buyers in England and Wales over the age of 25 and with a minimum income of £25,000.
As long the borrower has documentary evidence of the reason for their adverse credit history and has had a clean credit history for the last 12 months they will be considered. This includes borrowers who have had County Court Judgements (CCJs), missed secured/unsecured payments, defaults, bankruptcy orders, individual voluntary arrangements and debt management plans.
The completion fee is 1.5 per cent of the loan (minimum £995) and there is a sliding scale of application fees depending on property value. There are no early repayment charges.
Clive Willson, sales director at Magellan Homeloans, said: "Our product offering is very straightforward: we have a single rate across all products with the LTV determining the level of allowable credit impairment. All borrowers must provide a fully documented adverse credit explanation ('ACE') and affordability will be rigorously stress tested on a capital repayment basis."
Magellan Homeloans' new service is initially being piloted via a panel of mortgage networks which include Sesame, Intrinsic, IN Partnership, Pink Home Loans, First Complete, Homeloan Partnership, Mortgage Advice Bureau and The Whitechurch Network.
New lender welcomed
According to Tony Salentino, director at mortgage distributor Complete FS, the launch of any new lender is a cause of celebration.
He said: "New lenders are more of a rarity these days, so it with great pleasure that we welcome Magellan to the market. With their clear strategy of targeting those clients who have suffered a devastating one off event, which has compromised their credit rating but can explain the reasons and demonstrate they have their affairs back in order, Magellan is to be congratulated for filling a big gap in the market."
Rob Jupp, CEO of Brightstar Financial, a specialist lending intermediary, added: "At a time when the computer dominates mortgage decision making, it is so refreshing to see a new lender with a proposition which not only recognises the plight of those who have received the brush off from the high street over the past five years, but has clearly had the approval of the regulator to launch a set of products which targets people who have suffered financial hardship due to unforeseen circumstances."