UK homeowners who have undertaken renovations on their current property are spending an average of £13,000 on any one project to get the home they really want to live in according to new research.
The YouGov survey, commissioned by housebuilder Avant Homes, also revealed that three quarters (75 per cent) of British homeowners have made improvements to their current property in a bid to create their dream home.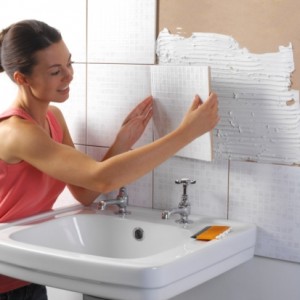 The reasons for home improvement vary with almost half of those surveyed who have undertaken renovations (49 per cent) saying they were necessary to create the home they want, whilst 26 per cent said they wanted a bigger kitchen and 23 per cent wanted to add more living space.
Those most likely to take a hammer to their home are aged 35-44 (79 per cent) and homeowners making improvements in London splash the most cash – an average of £20,683.
Those aged 55 and above who have made any home improvements spend more than any other age group investing an average of almost £15,000 on one project.
Average regional home improvement spend:
1.     London  – £20,683
2.     South East – £16,485
3.     Northern Ireland – £16,242
4.     East of England – £15,872
5.     South West – £14,034
6.     North West – £11,492
7.     Yorkshire and the Humber – £11,408
8.     North East – £9,859
9.     Scotland – £9,187
10.  East Midlands – £9,104
11.  West Midlands – £8,376
12.  Wales – £7,885
Top five reasons for renovation are:
1.     Necessary to create the home owners want (49%)
2.     To give a bigger kitchen (26%)
3.     To add to the property value (24%)
4.     To add more living space (23%)
5.     Necessary structural work to an old house (17%)
The YouGov survey also asked homeowners what factors are most important to them when buying a new home; 53 per cent cited storage space, along with natural light (52 per cent) and lots of flexible living space (41 per cent).
Avant Homes marketing director, Rob Slocombe, said: "The housing market conditions of the last few years has meant that many homeowners have not had the necessary deposit to secure a mortgage and so therefore have opted to stay in their current property and make improvements to it until they can afford to move.
"This research reveals the considerable investment that is required for such improvements and tells us a lot about what today's buyers are looking for in a home to make it suitable for their current lifestyle needs."